About Snow Plowing Services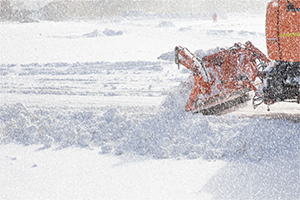 Today we're going to talk about the importance of snow plowing services. When you are operating a business or going about your everyday home life, you don't want to have to deal with snow. What used to be white and wonderful is now the scourge of the Earth to most! But when you hire snow plowing services, we handle all of these problems for you!
Green Thumb has over 30 years of experience in Snow plowing. In that time we have aggregated 12 trucks, four end loaders, and two skid-steers so there is never a job too tough for us. Our process goes as follows, Plow, Remove, Salt, Sand.
Our Snow Plowing Process
Plow – The first step in snow plowing is moving the snow from one place to another. Because of this, we use our heavy devices to plow the snow from your lawn, onto our loaders.
Remove – Once the snow is in the loaders, it's a simple process of taking those loaders and moving them to beyond their designated area. Once they've found their home, they will then be dumped and flattened.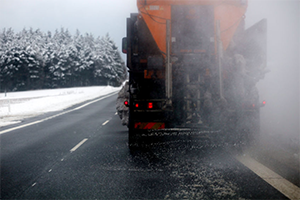 Salt – The salt is used on the ground to turn the water into brine, which prevents water molecules from freezing. With that extra effort, we stop the ice from forming for a while, ensuring you get your moneys worth.
Sand – Instead of Salt, we can also use sand. Sand not only creates a similar solution to prevent freezing, but it is also great for the environment and provides a good grip for foot traffic to and from home.
If you still are unsure about where to go, and you find yourself in Eau Claire, Wisconsin; give us a call. Come on down and see us, we are always open and always ready to help out.
Green Thumb
At Green Thumb, we have been servicing the beautiful area in Eau Claire for several years. We have a center which can help you with your personal landscaping, and we have a landscaping service for those who want a better looking lawn sooner. No matter what type of service you're looking for, be sure to give us a call at (715) 832-4553.