How do Weeds Grow?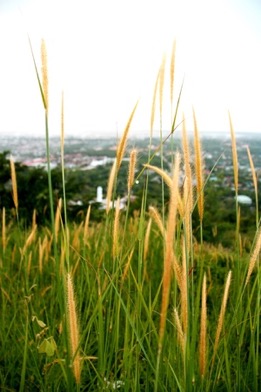 Weeds live underground and that is where they keep root. Weeds will branch these long veins in the ground and take root based on their seasons. Many common ones up here such as medusaheads and cheat grass are designed to stay hidden and dormant during the winter in order to survive. The idea is that each weed in its part will always be trying to grow.
So if you cut a weed in half and leave it in the ground, it will grow. If you cut of both ends of it and leave a stalk there, it will grow into a new fuller weed.
Weeds grow and eat purely based on the soil and the sun, unfortunately, they don't need both, they only need one. While they will always grow towards the sun, they don't require it to survive, which is why we are able to see them in the first place.
So how do you get rid of them?
To answer this question, we have to address the fact that short of completely eviscerating the species forever, it's impossible. You can get rid of every root in your garden or lawn and if your neighbor doesn't keep care of theirs, it will grow into your yard.
But in short, you will need to take out every aspect of the roots and seeds in order to get rid of the weeds. This is where the term seed bank comes in. The fact is that weeds have started to realize that we don't like them in our garden, so in order to survive they have begun leaving their sproutlings dormant all over the place. This means that there will always be the possibility of weeds anywhere.
Green Thumb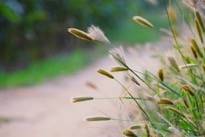 If you would like to know more about winter or autumnal growing patterns, come on down to our garden center and talk to us. We provide a ton of services including professional landscaping for you and your loved ones. If you would like to know more about our company and services, feel free to give us a call at (715) 832-4553!