A guide to Indoor Plants
How to Take Care of Indoor Plants
If you've recently made the jump to purchase an indoor plant instead of an artificial plant, kudos to you and your decision! But if you're like many other office administrators, you might not have a clue what to do with the new plant. That's why we've created a guide on how to care for indoor plants!
Just follow these steps, and you are going to give your new indoor plant all the steps to success it needs.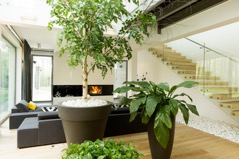 Steps for Good Plant Care
Soil should be Moist - It is often brought up that you should water your plant, but that doesn't mean you should drown them. Ensure that the soil is moist, but not soaking wet.
Ensure there is Good Drainage - To help filter out the positive airflow in the plant, ensure there is good drainage in your fiberglass planter. This will ensure that the water doesn't set at the bottom and create mold or other deteriorations.
Adequate Sunlight - Ensure that there is adequate sunlight for the plant. You will need to look up the specific needs depending on what plant you chose, but having 4 hours of sunlight is optimal, so find a room that is close to a rising or setting sun.
Stability not Mobility - Additionally, you don't want to move the plant around too much, after all, it's a plant. When you change its ability to receive sunlight and nutrients consistently, it stresses the plant out.
Humidity and Pruning - Finally, you want to keep the area mildly humid and prune the tree regularly. This will help create a healthy climate for the plant to grow and pruning will stimulate the positive growth of leaves and stems.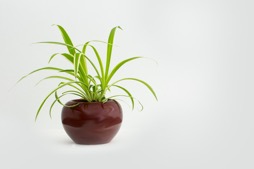 Green Thumb Wisconsin
If you have any questions on gardening or garden maintenance, don't hesitate to call us today. Our landscaping experts will always be happy to help out and lend some advice to gardeners. If you need additional help, call us at (715) 832-4553!